Today, data has become the most valuable asset for businesses. The more information you have about your customers, the better you can meet their demands. Data accumulation and data analysis are especially relevant today because they let you have a peek inside the mind and buying habits of a customer. This warrants for strict data protection guidelines to ensure that customer data is not exploited by companies. In this blog, we will discuss how the GDPR sets a new standard for consumer rights regarding their data.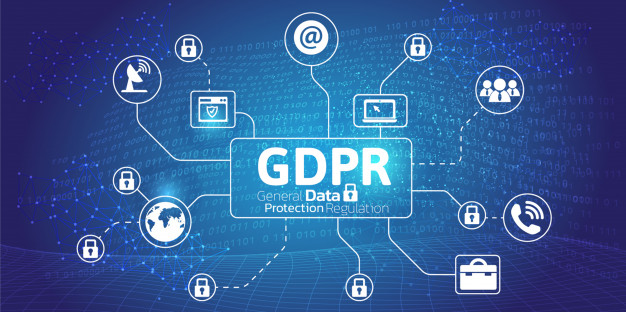 GDPR stands for General data protection regulations. It outlines strict data security standards for companies that collect personal data of citizens in the EU (European Union) countries. GDPR also aims at simplifying the legal and regulatory framework for businesses so that they can safely and effectively benefit from the digital economy.
Who is GDPR compliance for?
GDPR compliance applies to all organizations (operating from EU and non-EU countries) that provide their goods and services to businesses and customers in the EU. In essence, GDPR applies to every service that involves the collection and analysis of PII (Personal Identifiable Information) like social media, banking, healthcare, education, retail, government, etc.
What kind of personal data does GDPR include?
Personal data in GDPR is categorized into two main types. First is personal data under existing legislation like name, photo, and address. The second is a broader view of personal information like IP address, location, RFID tags, cookie data, and biometric data that can be used to identify a person uniquely.
What does GDPR compliance mean for the education domain?
Education, like any other industry, deals with high volumes of sensitive data, be it from online learning portals, online examination platforms, or proctoring services. However, with every high profile data breaches on the rise, data privacy concerns keep increasing. 
In such cases, GDPR compliance acts as a safety net for data controllers (institutions that collect data), data processors (organizations that analyze and store the data), and students. In terms of confidentiality and security for the customer, GDPR ensures that service providers take full responsibility for data breaches, whether from malicious insiders or third-party vendors.
Proctortrack asserts that its business practices are in compliance with the business processes and technical safeguards outlined by the EU's GDPR legislation. 
Proctortrack justifies its data flow and touchpoints through proper documentation. 

Ensures transparency between third-party vendors and customers so you know where all personal data is stored and for how long.

Ensures data privacy compliance for its website by regularly reviewing marketing and data gathering practices and cookie use are all optional and communicated.