Today, after months of downturns, the world is finally getting its grip on the technology. Speaking of which, let's talk about EdTech! Technology in education is bringing a change in the global education market. From online courses to online examinations, every sphere of learning has altered. As a result, schools and colleges are now thinking beyond classroom teaching. This transformation has also resulted in conducting online exams through online exam software. 
What is online examination software, and how is it helpful?
Benefits of online exam software:
An online exam provides multiple options to a test-taker. It can be framed differently for different students that reduce the risk of cheating. Also, through live proctoring, proctors can keep a tab on students' suspicious behavior, ensuring exam integrity.
It provides accurate results and saves time
To err is human, and we understand that a teacher might make an unknown mistake while calculating results. On the other hand, an online proctored exam provides instant and accurate results. 
Says no to far away examination centers!
Technology in education has paved its way. Online exam software helps students to give exams in the comfort of their homes. Also, it curtails the need to have an examination center, in-person staff, and physical arrangements.  
 In an online examination system, exam surveillance becomes easy with the help of a computer, web camera, and a microphone.  
In a remote proctored exam, thousands of students can appear for the exam, without the need to travel and commute. It also gives opportunities to students who stay in faraway places.
In a paper-based exam, the cost of conducting an exam is high. Like in-person test centers, the cost of invigilators, question papers, and answer sheets need to be in place. On the other hand, an online exam system reduces the charge of such arrangements. 
An online exam can be done securely through remote proctoring. All you need to have is a web camera connected to the system and a proctoring software. 
Proctortrack – Provides Secure Online Proctoring experience!
Accurate and Faster results
In an online exam, result analysis is easy and instant. The online exam can provide detailed analysis, flagged reports of any misconduct, and recording of a real-time proctored exam. It thus reduces the time-consuming process of evaluating a test. 
How Proctortrack helps conduct an online exam without a hitch!
Proctortrack is technologically the most advanced remote proctoring solution allowing institutions to administer online exams with integrity.
Simple Setup: Proctortrack enables proctoring with one click, from inside your LMS. 
Test on Your Terms: Proctortrack customizes proctoring settings for each assessment, as per your requirements. 
Efficiently Review Violations: Proctortrack provides real-time data of malpractices and detects violations like using phone, talking to someone in a room, etc. 
Protect Your IP: Proctortrack prevents your exam questions from leaking online and ensures exam integrity. 
Monitor Student's Testing Environment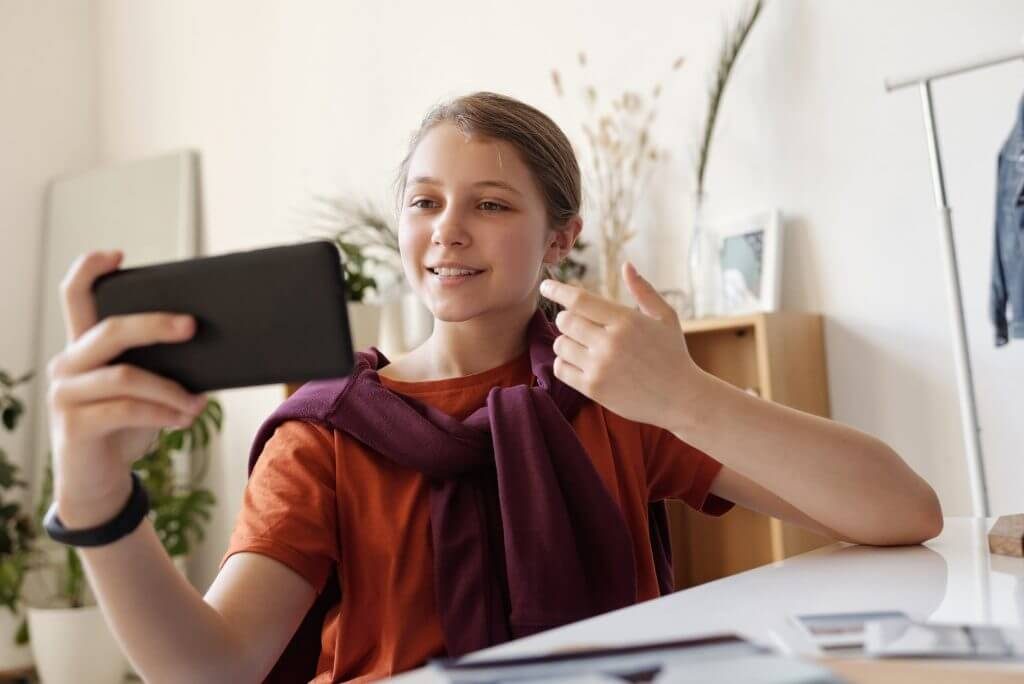 Proctortrack detects students receiving outside help from friends, unauthorized devices, course materials, or textbooks, with continuous identity verification throughout the exam via facial recognition.
 Most importantly, multi-factor biometric authentication : Proctortrack offers multiple ways to verify identity upon entry, including face scan, ID scan, and knuckle scan, with additional security levels for higher-stakes exams.
Proctortrack's testing platform offers a range of features, including:
Multiple-choice questions
True/False questions
Rating scale questions
Matrix questions
Dropdown questions
Open-ended questions
Video questions
Coding simulators
In a digital era, schools and colleges are now realizing the importance of technology. And with such uncertainty happening around the world, digital transformation is a ray of hope that will help the education sector flourish.