The examination process, altogether, has changed since last year. Earlier, many individuals were a part of physical invigilation, from the creation of question papers through the announcement of results. In a traditional exam setup, invigilators have to keep an eye on each candidate simultaneously. In terms of scalability and logistics, the conventional approach of invigilation has a few limitations. Even for online tests, students need to be physically present at the testing center. However, these outdated customs are now phased out, transitioning to online proctored examinations and auto proctoring. 
Let's have a look at these advancements
Technology has enabled us to accomplish things that increase our quality of life and convenience. If we specifically talk about the education sector, technology plays a significant role in online education. Starting last year, the government shut down all educational institutions in response to the Coronavirus pandemic, consequently prompting schools and colleges to switch to online learning. 
The rise of remote proctored examinations
Educational institutions and educators shifted to online proctored examinations to ensure that education continues at a normal pace. Proctoring, also known as invigilation, is an essential element of any exam as it maintains exam integrity. The proctor ensures that no unfair techniques take place during the examination. An online test allows test-takers to take examinations from the comfort of their home without the need for a human invigilator.
Types of remote proctoring
Webcams, microphones, and screen tracking are commonly used to proctor candidates during remote proctoring. However, there are three primary forms of remote proctoring available in the market.
1. LIVE ONLINE PROCTORING:
An invigilator examines the applicants' videos, audios, and screens in real-time from a remote location. Except for the availability of a remote location, it is very similar to offline proctoring.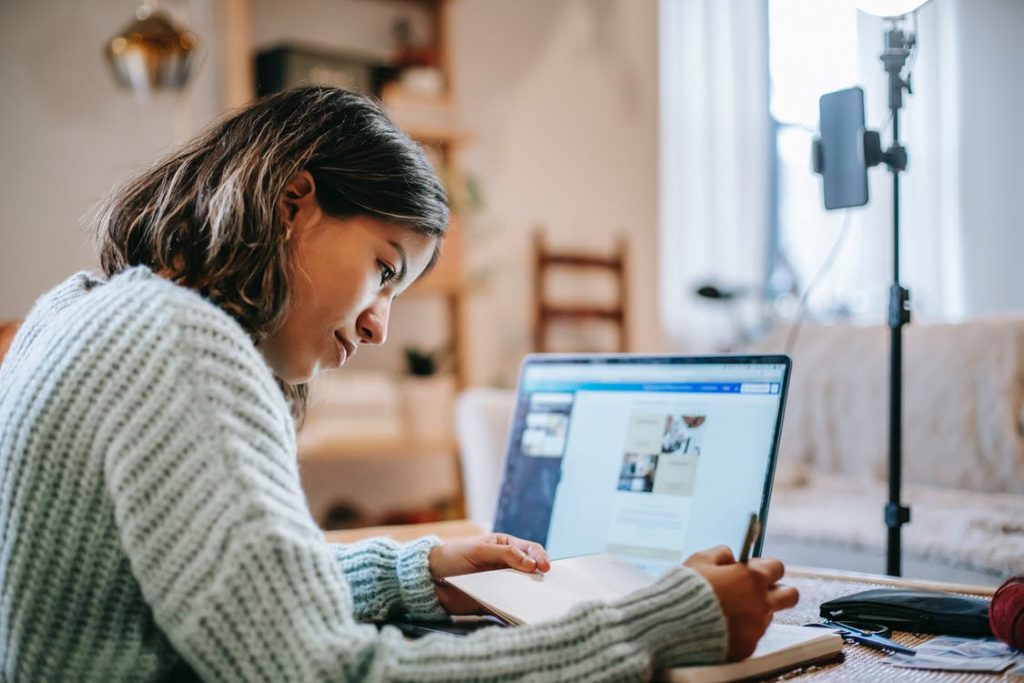 AI-based proctoring is the most advanced type of proctoring. It nearly eliminates the requirement of a human invigilator. AI-based proctoring systems can monitor and detect suspicious behaviors of candidates in real-time by using facial recognition, eye tracking, and object tracking through the camera.
Candidates' cameras, audio, and screens are captured in real-time during this form of proctoring. At a later date, the invigilator examines the videotape. This eliminates the time constraint of actively monitoring candidates while retaining the limitation of human invigilators' active engagement.
This form of proctoring prohibits the applicant from copy-pasting answers, browsing and accessing any other applications during the test. Automatic proctoring eliminates the need for active participation of human invigilators, making AI-based proctoring efficient and error-free.
Benefits of remote proctoring to candidates
Candidates have the advantage of taking the exam at their convenience. Exam instructors might provide applicants an "exam window" in which they can deliver the exam at any time because the exam does not require a human proctor.
Candidates are free to sit wherever they wish to as long as the area is brightly lit for the webcam to detect their faces. 
Exams taken at home are more relaxing than exams taken at a testing center. It boosts productivity and the likelihood of passing the exam.
Candidates benefit from the sense of privacy provided by remote proctoring. Because of the distractions, many applicants choose not to take examinations in a crowded testing center. Remote proctoring allows them to take their examinations in the comfort and peace of their homes. 
Students nowadays are tech-savvy and prefer technology over pen and paper examinations. In comparison to online test-taking, pen and paper exams make the applicants slower. 
Benefits of remote proctoring to educational institutions
The use of remote proctoring eliminates the necessity for in-person invigilators and exam centers. It relieves the exam organizers of a significant financial load.
Remotely proctored tests are cost-effective and user-friendly. Students can give online examinations and track their progress instead of taking an exam at a faraway test center.
The ability to expand the test to a worldwide level is provided through online proctoring. It improves an organization's capability while also increasing income.
Online proctoring improves security and trustworthiness. Monitoring exam cheating is challenging, but with AI-based proctoring, one can prevent cheating quickly. If a candidate engages in unethical behavior, a live proctor can intervene and take action immediately.
Large entrance examinations and semester exams at schools and universities usually happen at the same time. And finding exam locations has become a challenge for instructors. However, remote proctoring examinations have reduced the requirement for physical test centers and simplified the exam scheduling procedure.
How does Proctortrack maintain online exam integrity
In an online era, people can easily fake their identities through innovative techniques. A student can adopt imposter techniques; wherein fake candidates can take the test on their behalf. In addition to this, browsing restricted websites, paraphrasing answers, taking external help are common cheating incidents observed during online exams. 
Proctortrack detects violations and prevents cheating through AI-based proctoring. It helps maintain online exam integrity and improves institutions' competitive standing by helping them achieve fairness in exams. 
In summary, the pandemic's disruption has brought us into a new normal, one in which distant solutions are critical. Distance learning and the growth of EdTech have revolutionized the education system. E-learning and live online classrooms are no longer restricted to a few social strata but are now accepted by the whole community. Institutions are also adopting remote proctored online tests at a larger scale. The use of an online exam monitoring system improves the online exam's security, convenience, and integrity.