2020 changed the entire landscape of education, surpassing the traditional learning setups. Just like many industries, the education sector also got affected drastically in the pandemic's wake. Despite the unanticipated challenges, colleges, universities, sailed through by relying on digital tools and technologies. In fact, online education and E-learning opportunities have become the driving force in some major countries.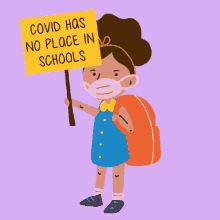 Growth in online education
According to Research and Markets, The United States and China are the top two leading countries in the global online education market due to increasing internet penetration, growing per capita disposable income, and expanded online courses.
Shift to online examinations
The major shift to online education also prompted universities and colleges to adopt alternative methods of conducting exams. Yet some of them experienced hurdles in adapting to the new norm completely. 
Hence, Proctortrack is here to ease your difficulties and help you conduct hassle-free online exams in 2021.
1. Save your precious time.
No doubt, online examinations save a lot of time compared to the traditional process. It helps you cut down all the time required to arrange an offline assessment. From the distribution of question papers to collecting and reviewing each candidate's test, examiners undergo a long, comprehensive process. 
How Proctortrack makes remote proctoring easier
Proctortrack is the world's most advanced online examination software that simplifies the entire test-taking process. The Proctortrack student experience begins with seamless integration into all major LMS environments by selecting a Proctortrack-enabled exam. All they have to do is launch the application, verify their identities for security purposes and take the online proctored exam. 
Instructors too can customize their proctoring settings as per their test policies. Proctortrack is a fully automated software that monitors each student's testing environment and sends reports to Proctortrack's instructor's dashboard. 
2. Spot copycats – Prevent cheating remotely.
Nowadays, students have found creative tips and tricks to cheat in an online exam. While plagiarism through notes was an old technique, students now cheat through multiple screens, imposter technique, and micro-sized Bluetooth, among others. As a result, universities and schools must make the exam monitoring process more stringent with online examination software.
Proctortrack is an anti-cheating software that detects suspicious behavior, identifies the true identities of test-takers, and restricts the use of unauthorized applications. 
The mobile lockdown feature scans scratch paper or paper/pencil tests and/or configured to be used as a calculator during an exam.  ProctorLIVE AI, a real-time hybrid model, prevents cheating with wearable devices. It detects and records any suspicious changes in a student's physical behavior.
3. But first, comfort! Proctortrack allows you to take the test at your convenience.
Remote proctoring technology not only eases the test-taking process but provides convenience to both students and examiners. Proctortrack is the most trusted and widely accepted online exam software that allows students to take online exams using our exam integrity software from anywhere at any time. Being fully automated, it lessens examiners' workload to review each student's report manually. 
4. Makes evaluation faster and helps you monitor in real-time
Online examination software helps instructors to get quick reports, saving their evaluation time. After students complete their exams, proctoring data gets processed against Proctortrack's finely-tuned algorithms and gets returned within 36-48 hours to the Proctortrack instructor dashboard. 
A fully automated online exam software
Proctortrack's automation enables instructors to strictly focus on the students and instances that require their attention. Each student report includes identity verification scans, desktop screenshots of any misconduct, and video playback of the student's testing environment, ensuring complete transparency and accuracy.