The world's most advanced proctoring solutions leveraging automation and live proctoring using AI to deliver innovation, quality and price leadership at scale.
Verificient Technologies, Inc. is a Trusted Identity-as-a-Service (TIaaS) specializing in identity verification and authentication through its patented solutions that utilizes AI, machine learning, computer visioning and biometrics. The company has its headquarters in New York City and is trusted by academic, government and private sector institutions around the world.Verificient ensures the integrity of online users and serve a variety of markets, including higher education, HR & Recruitment, and Remote Labor-Force Management.
Verificient's solutions are each built to achieve custom integrations and contain configurable settings to meet each client's unique needs.Our professional team provides reliable and cost-effective, accessible and secure 24/7 online support.  We recognize the value of integrity and the benefits of transparency, accountability and respect. Our employees believe in this vision, and aim to uphold these principles through better customer service, quality assurance and innovation, and an ongoing tradition of community involvement.
Proctortrack by Verificient offers the world's most advanced proctoring solution combining AI-based and blended live proctoring to deliver quality and price leadership at scale. Our approach to proctoring means:
One solution for multiple proctoring environments (automated, manual, blended). Affordable, accessible proctoring for all high-and low-stakes exams.
Proctoring that enables personalized learning for each student, rather than just Big Brother policing. 
We pride ourselves on an industry leading student and faculty experience and integrate seamlessly with all major LMSs and browsers.
Empowering individuals and institutions to have continuous learning ANYWHERE with transparency, integrity, flexibility, resulting in career opportunities that facilitates greater joy, sense of accomplishment and great significance!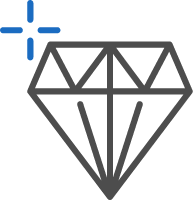 We invest in Research & Development to lead the industry.
We want our customers to feel happy while using our products.
Your data privacy is our responsibility.
We believe transparency builds trust.
Rajnish Kumar
Co-founder, CEO
Rajnish Kumar, Ph.D., is one of the founders and collaborating inventors of our identity verification and authentication technology. Rajnish is responsible for leading the research, development, and product design…
Rahul Siddharth
Co-founder, COO
As Co-Founder and COO of Verificient Technologies, Rahul Siddharth is responsible for the overall operations, branding and strategy, while also supporting business development efforts…
Verificient Technologies, Inc.
1250 Broadway, 36th Floor, New York, NY 10001
Phone: (212) 285-3111.
Verificient Technologies Canada, Inc.
236 Pritchard Rd, Hamilton, ON L8W 3P7, Canada.
Phone: 833-777-6286.
Verificient Solutions Private Limited.
office 101, Alpha 2, Giga Space IT Park, Viman Nagar, Pune – 411014, India.
Phone: +91 744 744 7800.
Over 8 million identity verification and monitoring sessions delivered.