Proctortrack leverages advanced ID verification, Live Proctoring, Automated Proctoring, In-Classroom Exam Security and Proctor Do-It-Yourself Live solutions to deliver innovation, quality and price leadership at scale.
Proctortrack introduces SPADE, world's first and only 'Student Privacy and Data Expunge' dashboard
The SPADE website application is designed to promote transparency for test-takers during identity verification, remote proctoring and data lifecycle status post examination…
The world's first Do-It-Yourself live proctoring platform
ProctorDIY is the world's first Do-It-Yourself live proctoring platform designed for K12, focused on student privacy and data security. Through the use of a web camera, ProctorDIY conducts automated ID Verification, secures the web browser, and delivers high-value exam integrity through a Chrome browser plugin.
Proctortrack delivers the highest level of Trusted Exam Integrity at
PROCTORDIY
Student Privacy & Security
The preferred proctoring solution for students
Take exam from the comforts of your
home anytime, anywhere, on-demand.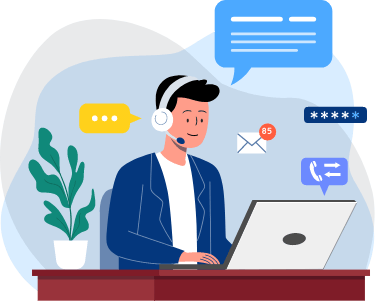 Need help?
Our team is available 24x7x365.
Proctortrack's 360 approach monitors test-takers at four levels:
Core Operating
System Level
Proctortrack updates their mobile app
(iOS and Android) with innovative features.
Over 5 million identity verification and monitoring sessions delivered.